Welcome!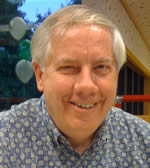 I have been helping churches and schools create a web presence since around 2004. At that time I was principal of a Lutheran school and we needed to update our website. So I began to learn how to use Dreamweaver and Fireworks to create websites. When I retired, I passed the website along to another staff member. In retirement, I helped churches and schools who had little or no web presence, get up and running. That continues to the present.
Much has changed and evolved over that period of time. Most churches and schools have some kind of website. Many are able to do it themselves with the aid of Wordpress and Joomla and similar "free" open source programs that require little or no coding skill. Templates have made it fairly simple for church or school staff to create basic websites and keep them up to date.
Social media have become a domanant force in communication since 2004. Websites are still useful but many are rather "static" and offer basic information much like a brochure or handbook. Many organizations are now turning to Facebook, Twitter and Instagram to provide current information and keep their publics up-to-date.
This website will show some of the work that I have done over these years. Feel free to contact me with questions or comments.
Dan Seim
P.S. Church leaders might benefit from this document, "Nine Strategies for Engaging Visitors with Your Church Website."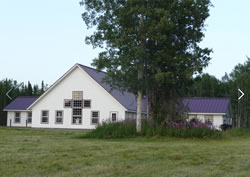 A unique name, a remote location and a special history have combinued to set this church and congregation apart. There is a Funny River in Alaska and it flows a rather short distance into the more famous Kenai River, home of great salmon fishing on the Kenai Peninsula. The church began in 1995 when a group of interested people began meeting in the community center and invited a vacationing church worker to serve them as spiritual leader. Eventually George Rakos was ordained and continued serving as pastor to FRCLC.
By 2005, the congregation had built a church on donated land and with donated building materials and labor. (see history) In 2015, Pastor Rakos retired and the congregation called Rev. Andrew Carlson from Iowa to be their pastor. He accepted and returned to his native Alaska, living in Kenai with his wife Dana.
Andrew Carlson is my son-in-law and I was happy to work with him in creating a website that not only provides basic information about the church and its program, but also has up-to-date videos of the weekly sermons to help vacationers and church members keep in touch.. The weekly church bulletin is also posted on the website.
Pastor Carlson also serves Prince of Peace Lutheran Church in Seldovia, Alaska, a small village only accessible by boat or air. He conducts a monthly worship service in a church building sold to the Lutheran group for $1.00 by the former Roman Catholic group.
The FRCLC website was created in html code using Dreamweaver and Fireworks. The PoP site is a basic Wordpress creation and can be edited from any computer with access to the Internet.
Dan Seim, 3/2017
"I enjoy helping others put their best face forward with websites that are attractive and affordable."