Welcome!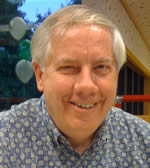 I have been helping churches and schools create a web presence since around 2004. At that time I was principal of a Lutheran school and we needed to update our website. So I began to learn how to use Dreamweaver and Fireworks to create websites. When I retired, I passed the website along to another staff member. In retirement, I helped churches and schools who had little or no web presence, get up and running. That continues to the present.
Much has changed and evolved over that period of time. Most churches and schools have some kind of website. Many are able to do it themselves with the aid of Wordpress and Joomla and similar "free" open source programs that require little or no coding skill. Templates have made it fairly simple for church or school staff to create basic websites and keep them up to date.
Social media have become a domanant force in communication since 2004. Website are still useful but many are rather "static" and offer basic information much like a brochure or handbook. Many organizations are now turning to Facebook, Twitter and Instagram to provide current information and keep their publics up-to-date.
This website will show some of the work that I have done over these years. Feel free to contact me with questions or comments.
Dan Seim
P.S. Church leaders might benefit from this document, "Nine Strategies for Engaging Visitors with Your Church Website."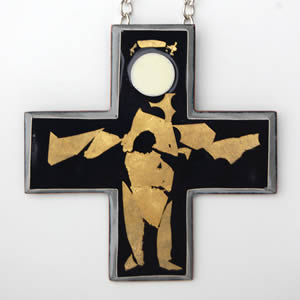 Joel Nickel is a gifted artist who has been able to connect his primary vocation with his gifts and abilites as an artist. He spent a career as a Lutheran pastor, serving inner city Chicago before migrating westward to Oregon. Along the way he nurtured his interest in contemporary art while also learning the art of cloissone enameling. He was commissioned to create art for several churches and individuals. Some of those pieces are as far away as Hong Kong. He has created wall crosses for family members and sold pectoral crosses as gifts to pastors and as jewelry to others.
As a principal and teacher I first came across his work back in the 70's when he created a series of posters as a curriculum for Vacation Bible School. Say & Do Love was produced and marketed by Concordia Publishing House and depicted several parables and miracles of Jesus in vibrant, fluorescent colors which grabbed attention and elicited discussion from young learners.
A couple of years ago Joel and I discussed creating a website to display his work. Over the last several months the site was completed and revised to its present form. It comes at an appropriate time as his work will be featured in the March issue of Lutheran Forum.
"I enjoy helping others put their best face forward with websites that are attractive and affordable."